BENEFITS

FASTER & SAFER INSTALLATIONS
Installs 3x quicker than lockwire and eliminates sharp edges
IMPROVED SECURITY
High-strength cable provides superior fastener retention
ADVANCED PERFORMANCE
Consistent cable tension and FOD reduction
Safe-T-Cable® is comprised of three components: the cable, the end fitting, and the ferrule. All three components are made of the same high-performance alloys typically used in aerospace fasteners. The strength and corrosion-resistant properties of these alloys make Safe-T-Cable reliable and durable.
321 Stainless Steel (AS3510) is the standard Safe-T-Cable material used for most engine and airframe applications
Inconel 600 (AS3509) is appropriate for high-temperature and/or non-magnetic application
Inconel 625 (AS3655) is ideal for marine applications where superior corrosion-resistant properties are necessary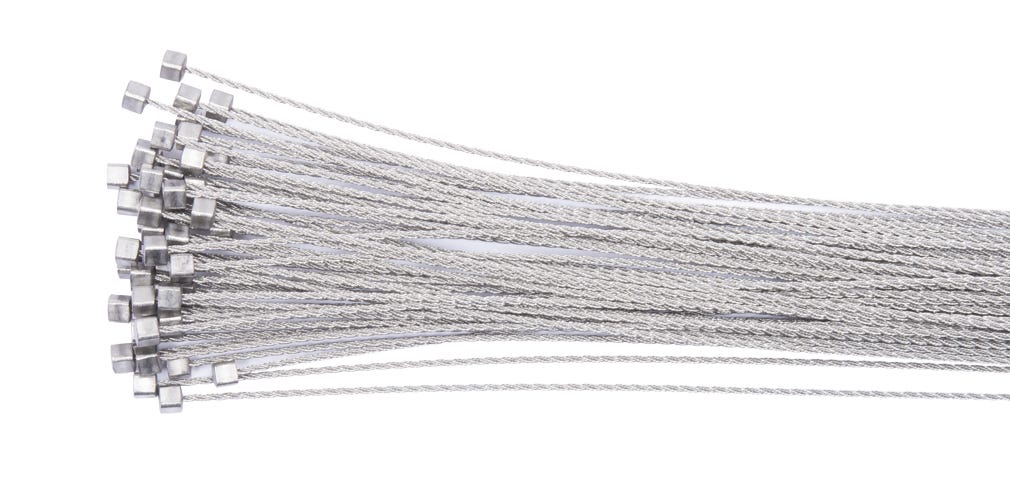 The cable assembly is made up of multiple strands of high-tensile strength wire
with a square-formed end fitting attached to one end. The other end of the cable is
electromechanically fused to form an easy threading cable end. This construction makes
it stronger, lighter, and more flexible than lockwire. Safe-T-Cable is available in four
diameters and in several lengths ranging from 9" – 24". Custom lengths of Safe-T-Cable
are also available. The .022" cable is made with a unilay construction. The .032", .040", and .062" cables are made with a rope-lay construction. Standard, self-looping jumper, flanged, and custom branded cables are available.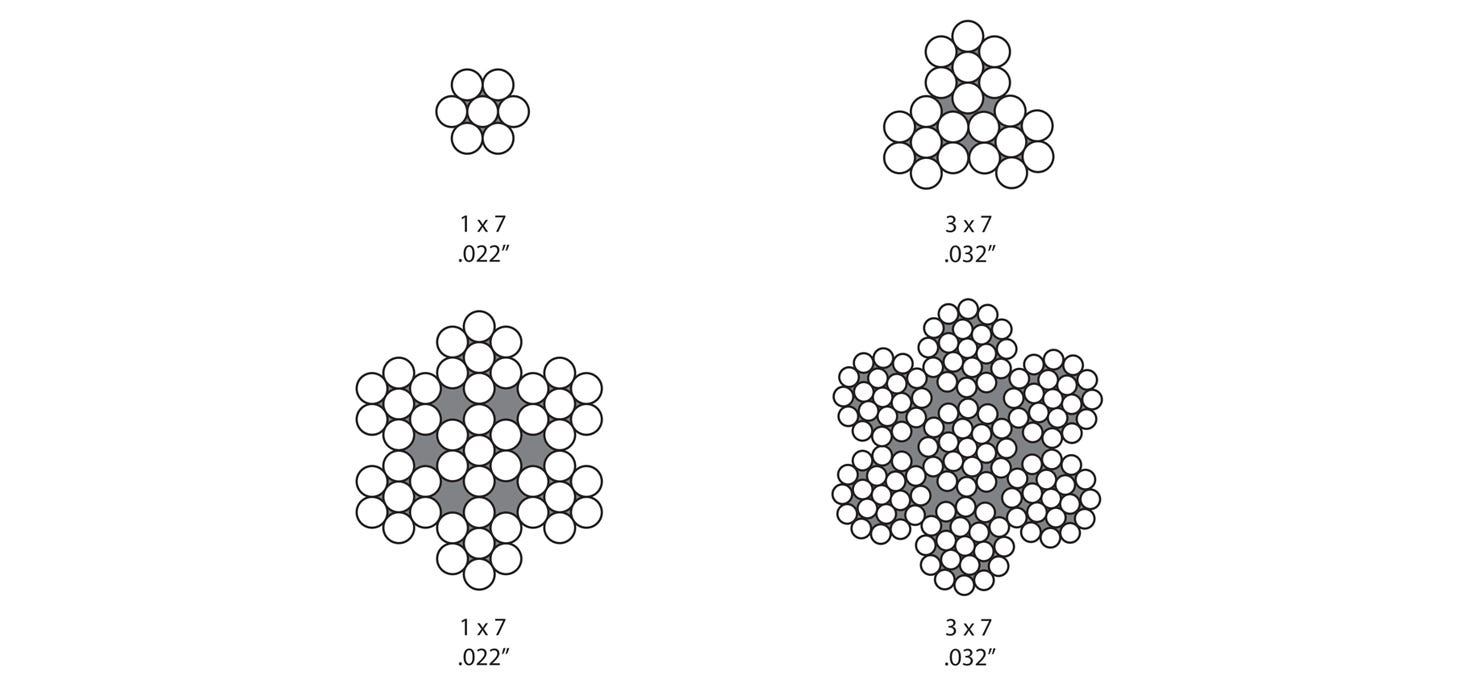 FERRULES
Individual crimp ferrules are precisely manufactured to a size and hardness ensuring their compatibility with the cable assemblies and tools. Ferrules are conveniently stored in a disposable, spring-loaded cartridge for easy access. Ferrules are extracted from the cartridge by threading the cable end through the ferrule and then pulling the cable away from the cartridge. Ferrules do not have to be handled individually which minimizes the possibility of FOD. Ferrules are available in standard, elongated, or flanged configurations.

PACKAGING
Cable assemblies and ferrule cartridges can be purchased separately or together. Cable and ferrule sizes are easily identifiable by a color-coding system provided on the label and the slug within each ferrule cartridge.



BEST PRACTICES
Application and installation information listed was adapted from a U.S. Military Handbook.